Stuffing our faces, coveting amazing shopping deals, or avoiding awkward family situations – it's all part of the fun of Thanksgiving. But most of all it is a time to give thanks and take inventory of one's life, both personally and professionally. For many people, sitting around the table, passing those buttery crescent rolls, the thought of work is far from their minds. But in the middle of grandpa's third 'walked-1o-miles-through-the-snow' anecdote, you might learn some ways Thanksgiving teaches us to be better employees.
As nurse and healthcare recruiters, we advise candidates on how to land great jobs, but the work is not done once you are hired. Here are some ways to be a better employee using lessons we learn from Thanksgiving.
1) Be Grateful. This one is obvious, but for many people, even nurses and doctors, it's easy to get caught up in the bustle of the hospital and not remember to thank some of the other staff who make our lives easier. Take a moment to show your gratitude for each of your co-workers and those who do the little things that make your job easier each day.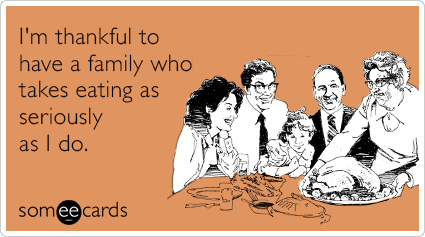 2) Be on Time. We all have that relative that we have to tell her the party starts an hour earlier than it does, so everyone can eat on time. It's not enough to simply laugh off tardiness as a fun personality quirk, it has an impact on everyone around you who is left waiting or has to pick up the slack.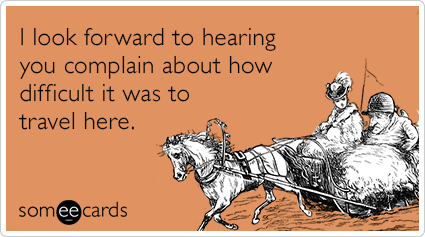 3) Don't Show Up Empty-Handed. This doesn't literally mean bring a dish to work everyday, but it's an important concept to master. For the unit to operate correctly, everyone has to come prepared and bring the right attitude and skills to the table.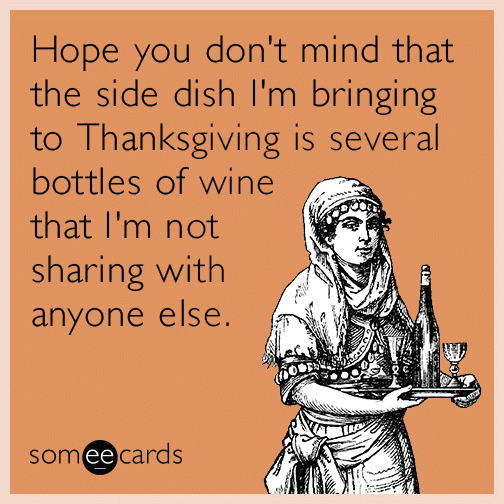 What are some of the ways Thanksgiving teaches you to be better employee? How about a better nurse or clinician? Tweet us @alliedstaffnet and tag it #thanksteaching.
Check out more Thanksgiving ecards at someecards.com